Importance Of A Robotic Lawn Mower
Every now and then, a product is released and it's a game changer. The type of product you can't live without and once you own it; you'll wonder, 'where has this been all of my life?'.
The MoeBot S5 and S10 are those products!
After relentless development, we are pleased to announce the release of the S5 and S10. We have developed a high-performance robot lawn mower that cuts well and is super easy to use.
We are so confident with the new S5 and S10 it has a 2-year warranty.
See our review:
3,500rpm cutting power!
The MoeBot has one of the most powerful cutting motors in its class!
Why is that important?
More grass cut per pass means it has ability to cut through thicker grass, like Buffalo. Lower speed motors can struggle in thicker grass, the motors can stop frequently leaving grass patches not mowed. But not the S5 and S10, it has ample power to ensure you get a nice clean cut.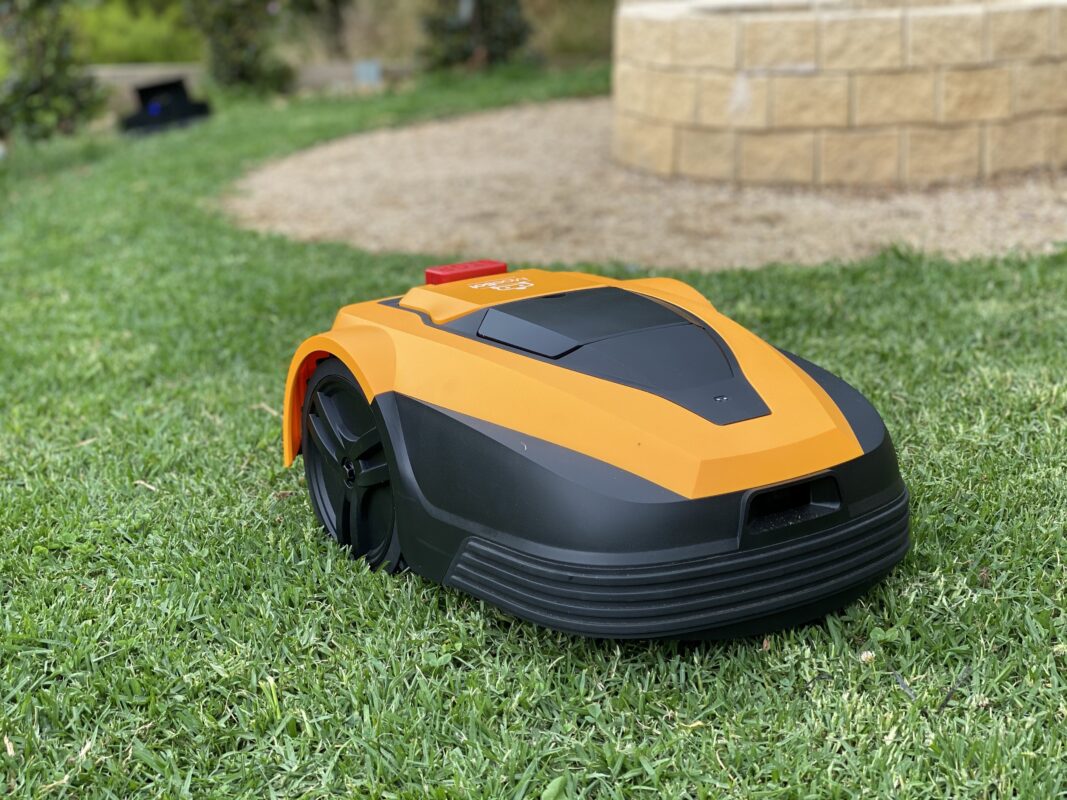 How well does it cut?
The S5 and S10 has an impressive cutting ability, its high speed cutting motor slices through grass with ease and more efficiently than robot mowers that cost thousands of dollars more.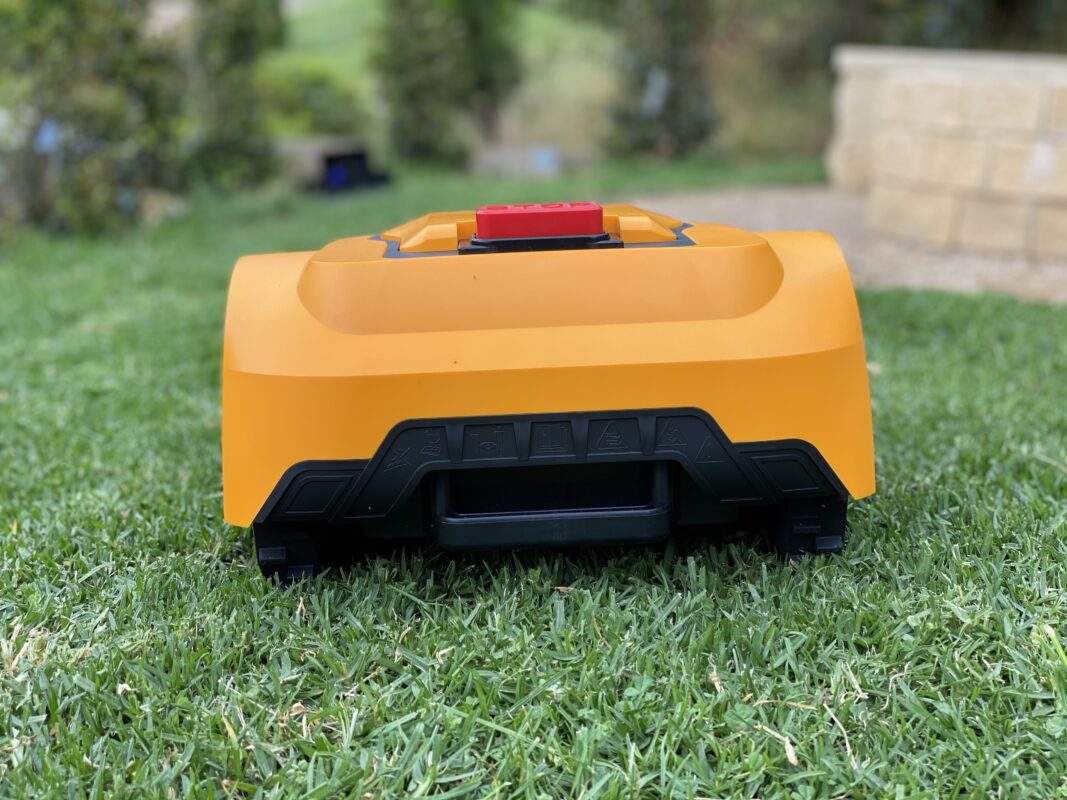 Does it edge mow?
Yes. Your MoeBot S5 and S10 drives over the top of its boundary wire completing an edge mow. Minimizing the need for whipper snipping. But regardless of claims some manufacturers make, all robot mowers will miss some grass near retaining walls and garden edging, so you will need to whipper snip some areas.
If you have level concrete edging on one side of your grass, your MoeBot S5 and S10 can drive over the concrete and grass due to its 4 wheel system and rubber wheels, reducing the need for whipper snipping.
What sort of grass can the MoeBot mow?
Buffalo
Couch
Kikuyu
Zeon Zoysia
Fescue
What is the difference between the S5 and S10 model?
The specifications are exactly the same, except for the battery size. The S10 has a larger battery, which increases its maximum cutting area and cutting time:
S5- will mow up to 600sqm with a 1hr cutting time
S10- will mow up to 1400sqm with a 2hr cutting time
You can always upgrade or downgrade the battery in the future. It is just a matter of removing a couple of screws and connecting the battery via the dedicated battery cover underneath the unit.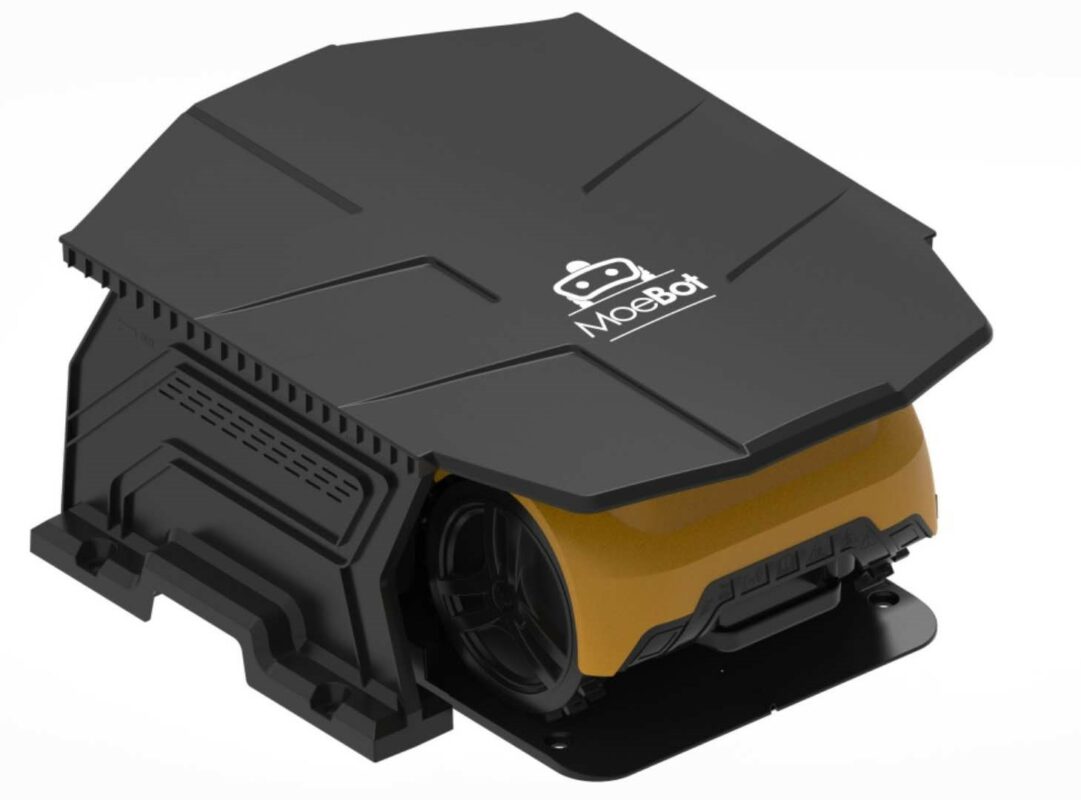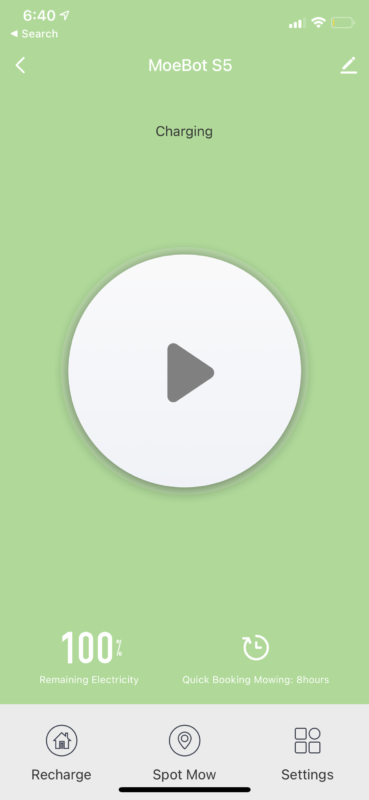 Easy to use APP
The APP has been developed with the non-technical person, elderly and the disabled in mind.
We have used universally recognized symbols, simple terminology and user-friendly functions to make the MoeBot the most user friendly robot mower for all customer types.
Once your MoeBot is charged and APP installed, it can literally be started with the push of 1 button, which of course, is simply to press 'play''.
If you want to make life easier, spend a few more seconds setting a regular schedule.
Scheduling is a breeze!
MoeBot makes your life easier. You can program you MoeBot within seconds to mow your lawn on different days, times and areas.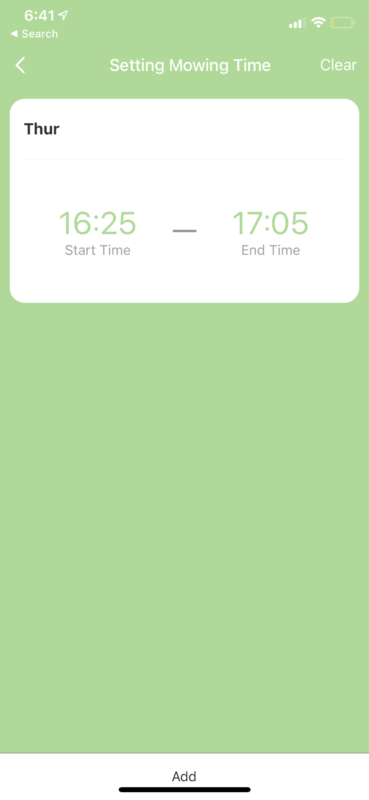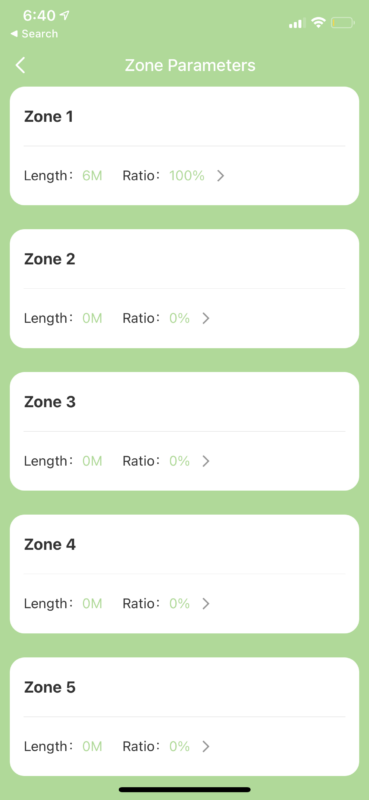 Set up to 5 working areas
Within seconds you can program your MoeBot via the APP to mow up to 5 different working areas, ensuring that all areas of your garden get the desired attention they deserve.