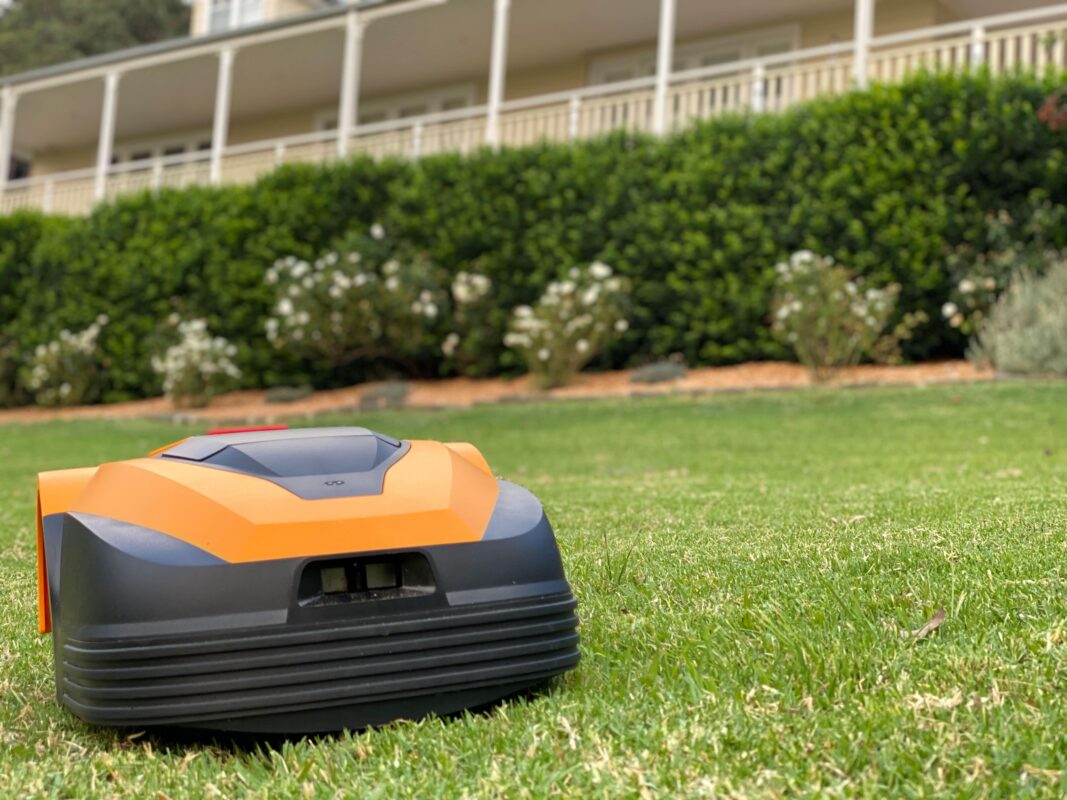 Electric lawn mowers can mow your lawn daily keeping the grass at your desired cutting height whilst helping to reduce weeds.
Before using your MoeBot you must install a boundary wire and charging station that is connected to the mains power. The boundary wire defines the area you to be mowed, as well as the areas you don't (for example, garden beds).
Once connected via a normal power point, the boundary wire emits a signal which informs the robot of the boundary and the charging station location.
Your robot mower uses a lithium rechargeable battery, so there is no need for petrol or oil. Once the battery is charged, your MoeBot will automatically disengage from the charging station to inform you that the battery is fully charged and ready to mow. You are now ready to start your MoeBot manually (How to start manually with a push of 3 buttons) or set a mowing schedule via the APP.
Unlike a normal mower your robot is much lighter in weight. This means there are minimal track marks left on the lawn and it has a greater ability to work in the wet if need be.