* First 10 customers (Limited-Time Only) *
 Now's Your Rare Opportunity To own a robot mower for less than

$550

  The Most Affordable Robot Mower In Australia has arrived in the USA and Canada!
Mows up to 8,611 square feet!
 Mowing your own lawn has never been so effortless
and also good for the planet at the same time!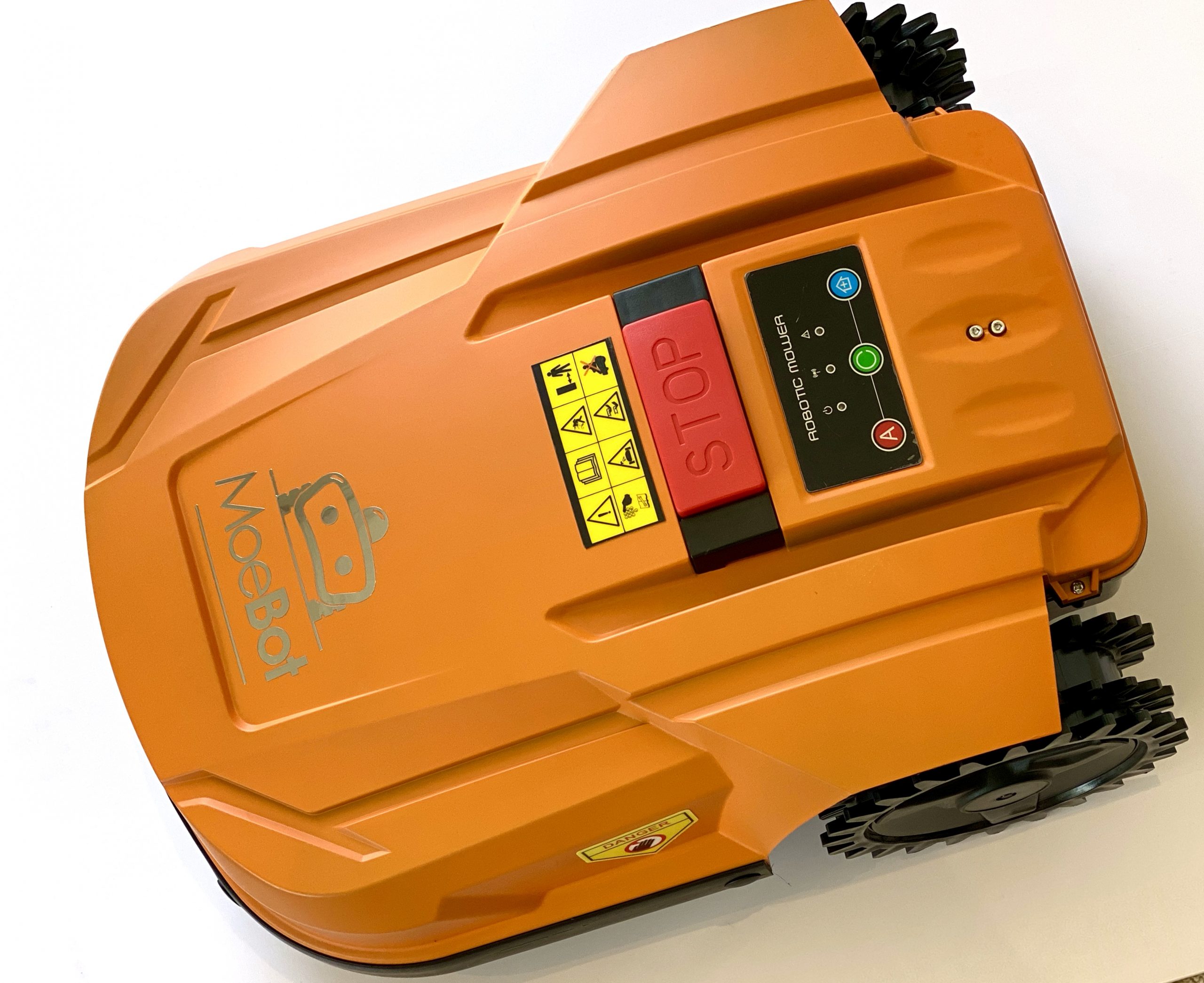 The Future of Lawn Mowing Has Finally
Arrived – And It's Truly BEAUTIFUL!
Just imagine walking out to your lawn, and never having to mow it yourself – ever again!
Now thanks to the technological marvel that is MoeBot – your dream can become your reality. MoeBot is a premium, yet very cost-effective "robot" mower that's been designed to make your life a whole lot easier when it comes to lawn care.
Sure, MoeBot may look like it's straight out of a science-fiction movie, but it's not.
In fact, the technology behind robot mowing has now been around for nearly 25 years. But this kind of breakthrough technology has previously only been limited to a very select few due to the high cost of the technology itself (thousands of dollars).
The good news is, not only has this technology become even more advanced, but it's also become more affordable for EVERYONE! MoeBot encompasses everything that's great about robot mowing in one mighty little mower that includes superior technology, ease of use, shocking affordability, while also being environmentally friendly.
To get you more acquainted with MoeBot, here are some useful and popular links you may want to check out for more information…
Still have other questions or concerns? No problem.
Simply read common FAQ's or contact us here or you check out
even more informational pages throughout our website.
Proud Owners Are Simply Raving About How
MoeBot Is Making Their Lives Easier!
Rhys Matthews (Melbourne, Australia)
I've had my Moebot for a few months now and is going fantastic! Am loving not having to mow the lawn and it always looks great. I looked into a couple of robot lawn mowers, but they all seemed expensive with unnecessary features.
Moebot has all the great features you need and it cuts through my thick Kikuyu grass with ease. I found burying the wire a bit hard, but once done you just set and forget. You don't have to worry about emptying grass clippings, or having clumps of mulch laying around your lawn.

I would definitely recommend Moebot!
Kimjan Achilles (Melbourne, Australia)
Moebot has been awesome. I used to dread mowing, but this product has changed the whole way I enjoy my yard. I now love my grass areas and don't even think about mowing as another chore. I love turning it on and walking away to go do something else.

Moebot has exceeded my expectations for transitioning to electric instead of petrol. It has also made quite a few of my friends jealous!
Peter Margetts (Sydney, Australia)
Highly recommend MoeBot, great mower!
After sale service is brilliant, all questions answered within minutes.
Love my new toy!
Shaun Ervine (Melbourne, Australia)
I have had the MoeBot now for over 3 months and have not had to worry about the back lawn since Feb. Our grass is healthier and softer than ever before. All you need to do is a quick whipper nip around the edges and the lawn looks amazing.
Highly recommend to anyone looking for an automated lawn mower!
See Moebot create a perfect lawn in just minutes
Don't just take our word for it. See how MoeBot cuts 10cm of grass down to 4cm in just minutes.
A Rare Discount and Limited-Time Offer Is Now Available To You (While Supplies Last)!
To celebrate our launch into the USA we are selling 10 MoeBot's at the insane price of $500USD. You'll get a COMPLETE MoeBot 800 Install Kit for the low price of $500USD instead of $610USD. Your MoeBot will be shipped same day if the order is received by 12pm by DHL. Expect your MoeBot delivered within 10 days. 
Not even EBAY is this cheap!
ONLY $500USD + Shipping & Handling ($100USD)
MoeBot 800 robot mower
100m of boundary wire
100 pegs
Height adjustment spanner
Wire connectors
Charger
Base Station
Installation manual and videos
12 month warranty
* Get Your $100USD Discount While You Still Can! *
Enter Your Info Below To Get The Exclusive Payment Link
Your exclusive offer saving you $100USD is only moments away !!
Check our latest range of Moebot Lawn Mowers!